Advanced Crystal Growth
Silicon
For Infrared Optics, Semiconductor Components, Solar Film Targets.

Silicon, the second most abundant element on earth, has a vast array of applications. E.R. Precision Optical focuses on the needs of three growing markets, infrared optics, semiconductor components and solar thin film targets. But we don't stop there. If you have a requirement for a hard to find material specification or customized machined components, ERPOC can quickly meet your needs with low cost solutions.
Silicon is used extensively within the infrared optical range. Known for it's strong optical characteristics and hardness, Si is a key material of choice for the aerospace and defense industries. ERPOC has added Si crystal growing to meet the demands of our optical customers. As more and more custom material applications emerge, ERPOC can custom grow crystals to the most stringent specifications to advance new product development.
As the material of choice for the semiconductor industry, silicon is used in more ways than just wafer fabrication. ERPOC focus on the OEM applications for consumable parts and as a material machined into handling/supporting wafers throughout processing. For unique material characteristics, custom machined designs, ERPOC can satisfy the most difficult of requirements.
The renewable energy market is still in it's infancy stage worldwide. Each day new techniques are being worked on to develop the most efficient solar collection capabilities. ERPOC can help when the needs for modified silicon material chemistries are required. Our Materials Division is here to help you develop 'designer' crystals for advanced R&D efforts. We have a full range of capability to support all your bulk material or target configurations, planar, disk and rotatable. When the material needs are unique ERPOC can deliver.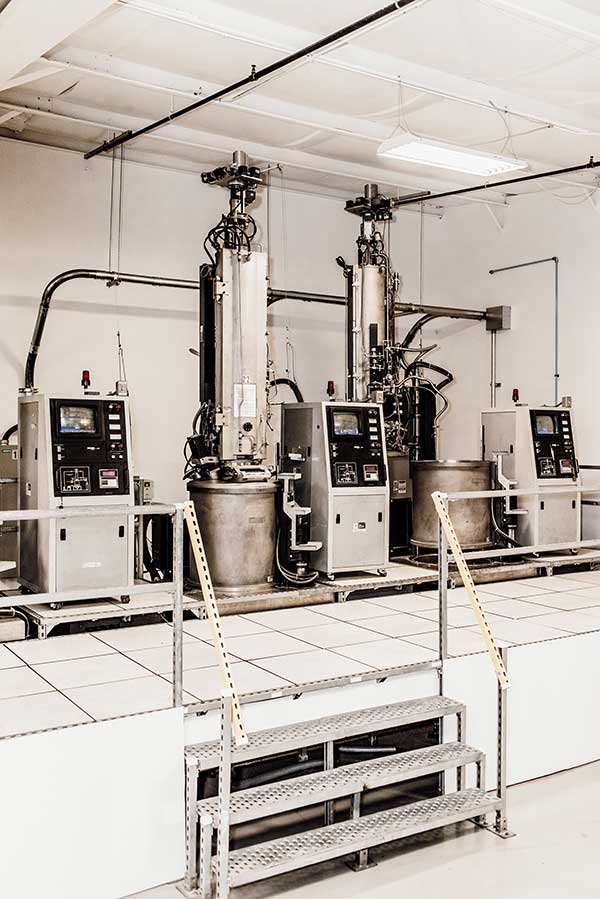 Germanium
Standard & Custom Germanium Crystals

The addition of our Materials Division has enabled us to now offer standard and custom germanium crystals to support all the advanced optics applications. No longer just a parts and component manufacturer, ERPOC is vertically integrated to support your material needs as well. We are ISO certified and ITAR compliant to address the full range of commercial to military applications. As the only US producer of multiple infrared crystals, ERPOC can reduce your lead-times and tightly control the quality of your critical materials.
ERPOC utilizes upgraded Zone refined Germanium feed stock in the ingot growth process to insure the highest quality is produced and our customers receive the most consistent and reliable Germanium optics on the market.
With our proprietary Hot Zone design, we are able to achieve and repeat some of the industries tightest specifications for stress free and fine annealed crystals. Several advanced methodologies are in place driven by the R&D group to balance our process load including Thermal Modeling and Process Simulation to reduce cost of R&D and fast track process improvement in production.
Our dopant capability includes the use of N-type Antimony and P-type Gallium.


Czochralski (CZ) grown material

Custom grades – as specified
Optical grade (>99.99999%)
Solar grade (>99.999%)

Crystal structure

Single crystal
Poly‐crystal

Orientation
Resistivity

Standard optical requirements
Custom grows (0.005—500 Ω‐cm)
Undoped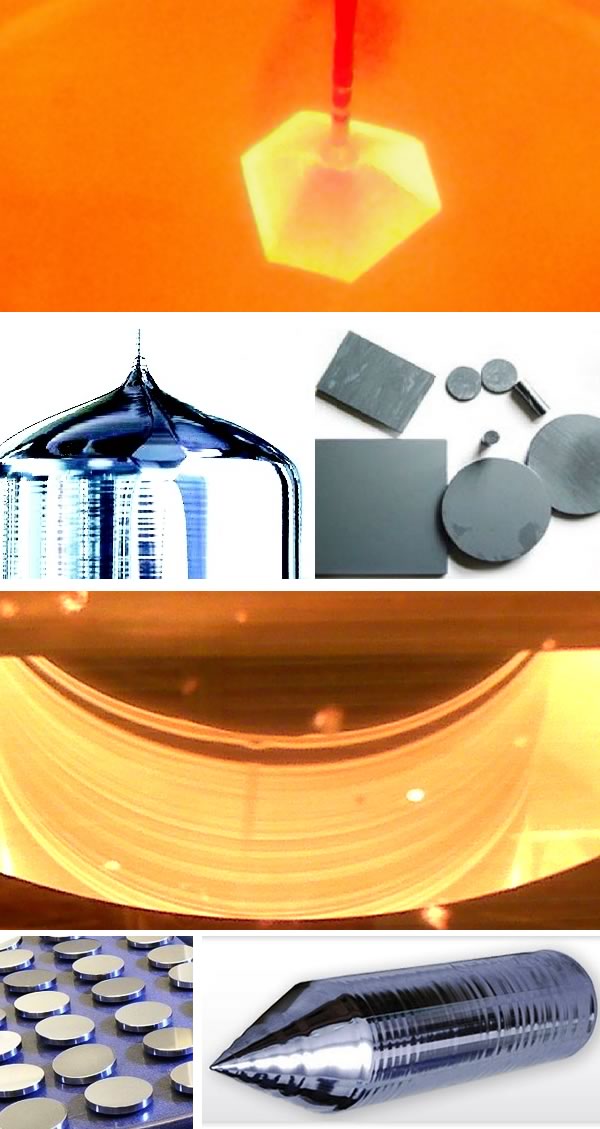 Our Kayex (CZ) models are capable of growing 10″ diameter ingots with modified growing techniques. E.R. Precision Optical Corporation can also regrade your old materials, saving you money. ERPOC remains committed to the highest level of quality at the most competitive prices. We are your true ITAR compliant supplier for critical IR materials. ERPOC is the only company to have grown and manufactured both these critical IR crystals in the U.S.A.